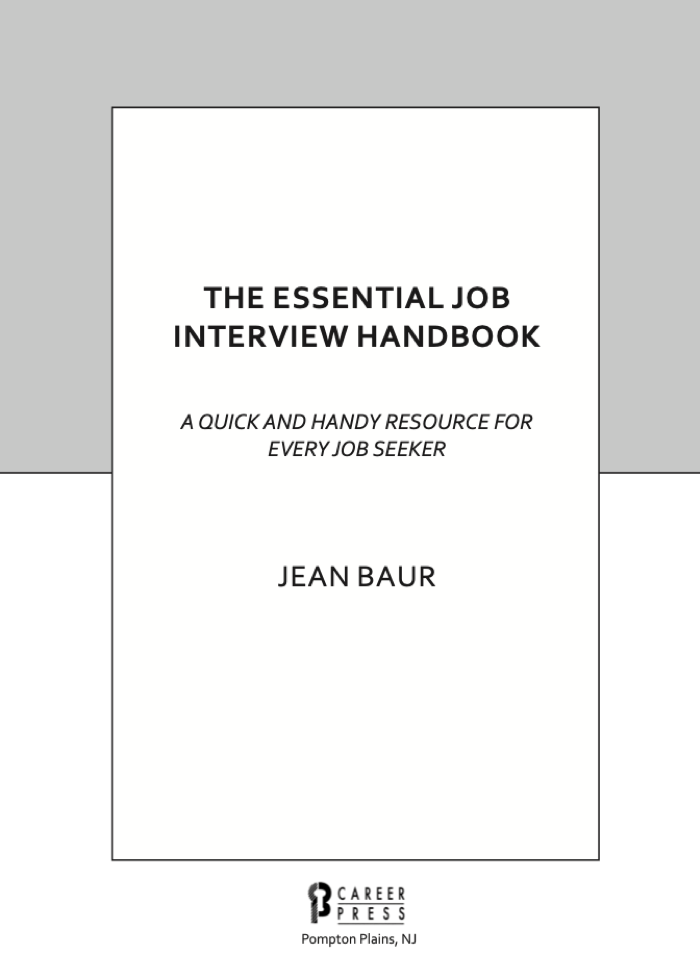 THE ESSENTIAL JOB INTERVIEW HANDBOOK
FREE
As a friend of mine likes to say, "Facts are friendly," meaning I think that solid information is helpful and is the best place to start. So if you know the name of the company (and there are times when recruiters don't give this to you up front), you can begin your research. You could start with the company's website, but be careful not to stop there, as there may be more useful information on other websites or in industry journals and blogs.
Download Ebook
288 pages, published in 2013
A huge challenge in the interview process is preparing for the unknown. Even with a fairly detailed job description or a briefing by a knowledgeable recruiter, job candidates often don't know the company's needs or what will happen during the interview. Huge shifts take place that we—the ones being interviewed—can't pre- dict. That is one of the reasons why interviewing successfully is so difficult; we have to pay close attention to what we're told and what we're not told, as well as to the many non-verbal signals we receive. And many people conducting the interview aren't well prepared, haven't been trained in interviewing, and often don't like the process. The Essential Job Interview Handbook takes a practical approach to this critical challenge, and will help you prepare effectively for interviews; become familiar with different types of interview ques- tions and answers that focus on a wide range of functions includ- ing science, IT, finance, and marketing; know what to do after an interview; and then put it all together. You will learn how to inte- grate the intangibles with solid practice.
JEAN BAUR