What is CTI in ITIL
Category / Type / Item
Many IT service management tools that provide incident management automation use a simple Category / Type / Element (CTI) for classification. CTI in ITIL is a three-tier approach to defining "Category", a "Type" associated with the "Category" and an "Item" associated with the "Type". A popular approach suggests that the category and type are "nouns" and that item is a "verb".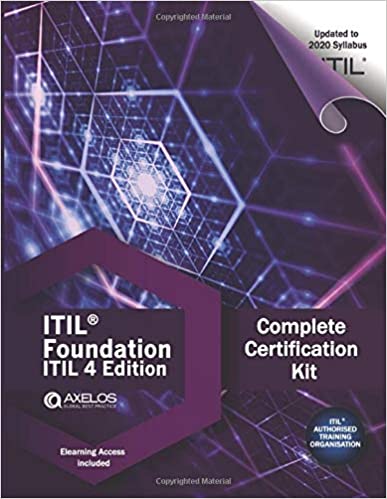 ITIL4 Foundation Complete Certification Kit
Publisher: Axelos
The ITIL 4 Foundation certification was designed as an introduction to ITIL 4
This type of scheme gives a classification taxonomy as follows (using the CTI taxonomy):
Category noun (database) | Enter nouns (Oracle) | Article verb (upgrade)
After determining that the request was an incident, not a Request for Change (RFC) or Service Request, and inferring that the incident related to an Oracle database that needs to be upgraded , the service desk staff code the incident as follows:
Database | Oracle | Update.
However, the ITIL CTI approach can limit your effectiveness as there are some not-so-subtle problems with its logic. CTI in ITIL works well when the amount of work is known, as in this example. But CTI quickly becomes problematic when the workflow is unknown.
ITIL Continual Service Improvement
Service life cycle stage. Continuous service improvement ensures that services are aligned with changing business needs by identifying and implementing IT service improvements that support business processes.

The results of the work of the IT service provider are constantly measured, measures are developed to improve processes, IT services and IT infrastructure to increase efficiency, effectiveness and cost efficiency. Continuous improvement of services involves a seven-step process of improvement. Although this process is associated with a phase of continuous improvement of services, most service management processes have corresponding activities related to different stages of the service life cycle.
In addition, the Help Desk, which is where Incident Management begins, also collects Change Requests (RFCs) during the request process. While RFCs are not an incident type, the service desk should be able to identify them and handle them as needed, usually for referral to Change Management.

This complicates the classification a bit, since we now have to determine if the request is a request and not an incident; and if an Incident, what type of Incident does it represent - an Error or Application Request (how to use a function or function of an application or system).

Each of the opportunities will take its own path in the IT organization. This truth makes the first entry in the classification taxonomy by type (for example, the path through IT to the support group), not by the category (for example, what should happen when it gets into the correct group).