Turkey: Erdogan announces measures to shield the lira
2021/12/21
Aim: to curb the Turkish people's gold and dollar rush
Turkish Lira in the grip of strong swings, after the announcement of the president of Turkey Recep Ta Erdogan
The roundup of cuts came despite runaway inflation, which jumped over 21% in November.
See also: how to pick the best laptop for engineering student?
But in the country where there is now talk of monetary madness, and in defiance of all the appeals from the world of business and world-renowned economists, Erdogan continued to order the country's central bank to inject additional liquidity into the financial system.
The result: the devaluation of the currency, which has burned 57% of its value since the beginning of the year, capitulated by almost 30% in November alone to new record lows.
The latest records were tested in yesterday's session, when the Turkish lira plunged to the new lowest value ever, to 18.36 against the US dollar, after Erdogan even went so far as to invoke Islam in justifying his monetary policy diktats (those who dared to oppose it within the central bank, in fact, were defenestrated without too much trouble, governors included).
Read also: Madelyn Cline
So, in a speech delivered on Sunday, December 19:
"What's the point? We're lowering interest rates. Do not expect anything different from me". "As a Muslim, I will continue to do what is required by 'nas', A Turkish word that refers to the teachings of Islam, equivalent to expressions such as' divine decree','written law'.
In short, in Turkey, according to Erdogan's words, monetary policy has become a faith, a religion, a monetary Creed (comment: what is not done to be populist).
Bu scaten unleashed on Turkish lira after Erdogan announcement, record boom since 1983
Yesterday's announcement of measures to shield the lira triggered a rally in the currency, which rebounded by 25% from record lows.
The lira's jump was the strongest in 38 years since 1983.
However, pay attention to the three-month volatility index of the dollar-lira ratio which, according to Bloomberg reports, has risen by 53%, exceeding the levels of the 2018 Currency Crisis.
Erdogan's announcements also had an immediate effect on government bonds, with the rates of Turkey's ten-year sovereign debt plummeting by 90 basis points, to a record since April.
At 12.30 pm in Istanbul, the lira reduced record gains to rise around 12.9643 per US dollar.
But look at the trend of credit default SW...
Obvious signs of tension have come in recent weeks not only from the Turkish lira but also from the cds market, the credit default SAP: according to IHS Markit data collected by Refinitiv - mentioned by the Financial Times - five-year cds rose to 612 basis points, more than doubling from 300 basis points at the beginning of the year.
As a result of the measures announced by Erdogan, cds have fallen in the last hours by 35 basis points to 589, but continue to fluctuate at the highest in more than a year.
Strong tension also on the Istanbul Stock Exchange, whose trading was suspended yesterday for the second consecutive session, after the main benchmark index, the Bist 100, fell as much as -5%.
With the measures announced, Erdogan hopes to convince savers to hold lira, instead of converting them, as is happening, into dollars, gold and even crypto assets.
Turkish people on the verge of exhaustion, has run to dollars, gold and even cr cr
In this regard, a testimony came with an article published by The Guardian, which reported the interview with Seda , a Turkish citizen who, for obvious reasons, preferred to be quoted by name alone.
Seda was interviewed while inside a jewelry store, ready to sell her jewelry.
In addition to Seda, however, there are many Turks who instead buy gold, to protect themselves from the ongoing currency crisis in the country.
For her part, Seda was interviewed in an Istanbul jewelry store located in Taksim Square, as she entered into negotiations with the store owner to understand how much she could raise by selling her jewelry.
The shopkeeper immediately called a trader to update himself on gold quotes.
"I used to monitor the price of gold once a week. Now I check it 50 times a day or so".
So Seda to The Guardian, talking about his desire to buy a house:
"My husband and I are undecided about what to do, because the prices of everything are fluctuating. We do not ask for a loan because we do not know if we could repay it, since we do not know what will happen to the lira. I don't know what to do". Seda's husband is more determined on what to do: "my husband is betting on CRTO He does not want to know about the Turkish lira, he believes that the future is cryptocurrencies".
Then there are those, always reports The Guardian, who prefer instead to buy gold - a traditional hedge tool to protect against inflation-or dollars.
In particular trader Hakki Li Li:
"I think they are more accessible. "$50 is better than gold. Lica added that " about 70% of customers are Turks, who buy (dollars) in a panic. Many have debts that they want to pay off".
Already the Economist Murat Kubila avvertito in his recent article entitled 'Turke's self-made currenc Cris crisis, had warned that in reality it is "domestic investors, that is the Turks themselves, the key element that triggered the current currency crisis, with their desire to sell the lira, triggered by an interest rate (set by the central bank 'puppet' CBRT) lower than the inflation rate.
Turkey: the main measures of Erdogan's plan to shield the lira
With the plan announced yesterday, Erdogan aims precisely to stop the gold and dollar rush of his people:
"From now on - he said in his speech yesterday-none of our citizens will need to convert their deposits of lire into foreign currency, fearing that fluctuations in the exchange rate could erase the gains that come from interest payments," he said.
In short, hold lira, not dollars, was the message of the president: someone listened to him, since, according to rumors, savings worth $1-$1.5 billion were converted into lira on Monday night.
The government announced the following measures to armor the Turkish lira:
the authorities will offer Non-Deliverable forard The non-deliverable forard Erdogan made it clear in his speech that exporting companies will receive an exchange rate futures through the central bank.
Another announced measure is the 10% reduction in withholding tax on dividend payments to companies.
"In order to improve the attractiveness of our private pension system, we will increase state contributions from 5% to 30%," Erdogan said.
Analysts remain skeptical about Erdogan's ability to improve the situation:
"If the programme succeeds in restoring some of retail savers' confidence in the lira, perhaps the worst will be over for now for the currency, "Todd Schubert, head of Bank of Singapore's fixed income research division, told Bloomberg." however, at the end of the trade show, until interest rates provide a credible anchor against inflation, the lira will tend to be volatile and will be subject to bearish pressure.
Some economists polled by Reuters and Bloomberg went further, saying that the measures announced by Erdogan are practically a disguised rate hike.
Refet Gurka Gur Nak, head of the economics department at Bilkent University in Ankara, told Reuters news agency that the government's plan could have "dangerous consequences".
He also interviewed by Reuters Jeffrey Halley, senior market analyst at the division for Asia Pacific of OANDA said that, with the massive rally of the last few hours, the lira has "lived the mother of all rallies". However, Halle aggiunto added that it remains to be clarified how the government will implement the new measures.
Michael Zippo
https://linkedin.com/in/michael-zippo-9136441b1
info@e-book.business
Business books: Top Picks
ITIL v4 PDF
Publisher: Axelos
The ITIL v4 Foundation book by AXELOS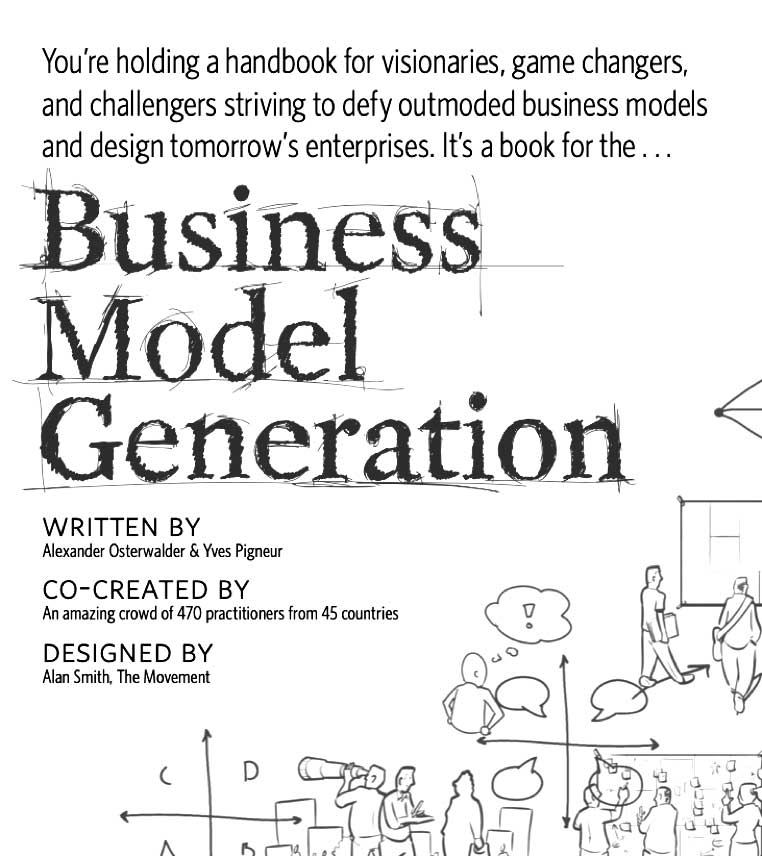 Business Model Generation
By Alexander Osterwalder, Yves Pigneur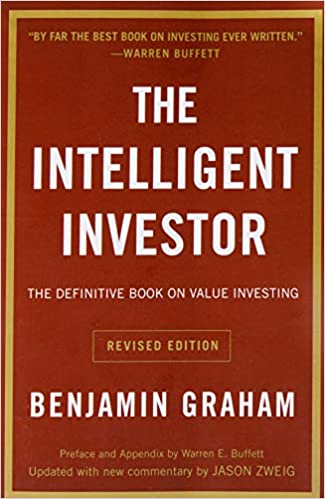 The Intelligent Investor
Publisher: Collins Business Essentials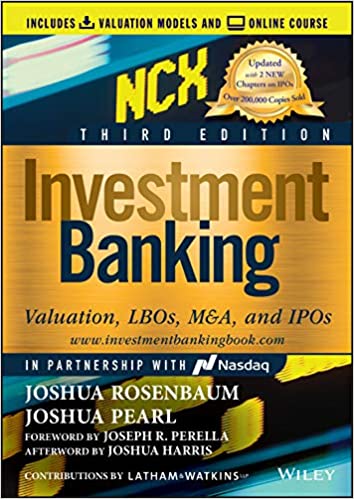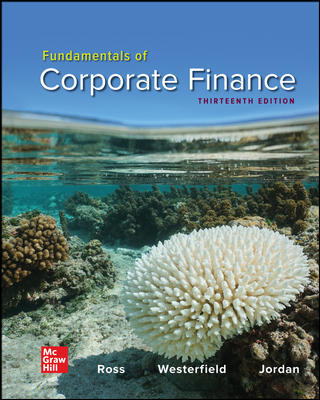 Fundamentals of Corporate Finance
Publisher: Collins Business Essentials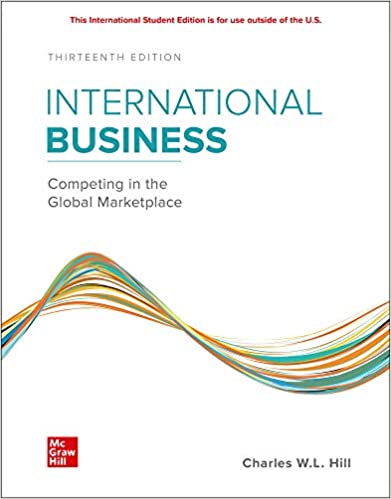 Best Business Management books
#1
ITIL Foundation: 4th edition
The fourth edition of ITIL (IT Infrastructure Library) was presented by Axelos in February 2019. The ITIL v4 (PDF and other versions available) focuses on practical aspects of IT management and provides a holistic approach with emphasize on Agile, DevOps and digital transformation topics.
#2
The Subtle Art of Not Giving a Fuck
The Subtle Art of Not Giving a F*ck: A Counterintuitive Approach to Living a Good Life. In this generation-defining self-help guide, a superstar blogger cuts through the crap to show us how to stop trying to be "positive" all the time so that we can truly become better, happier people. For decades, we've […]
#3
Read People Like a Book
Read People Like a Book: How to Analyze, Understand, and Predict People's Emotions, Thoughts, Intentions, and Behaviors (How to be More Likable and Charismatic).
#4
The Intelligent Investor
One of the greatest investors of the twentieth century, Benjamin Graham, proposed his philosophy of "value investing" that could protect investors from dramatic errors and teaches them to develop long-term strategies. This approach is exhaustively explained in The Intelligent Investor (PDF download available) book, which remains the stock market bible since its first […]
#5
How Money Works
Money is the oil that keeps the machinery of our world turning. By giving goods and services an easily measured value, money facilitates the billions of transactions that take place every day. Without it, the industry and trade that form the basis of modern economies would grind to a halt and the flow […]
#6
Business Communication
Everyday Business Storytelling: Create, Simplify, and Adapt A Visual Narrative for Any Audience. Communication is one of the basic functions of management in any organization and its importance can hardly be overemphasized. It is a process of transmitting information, ideas, thoughts, opinions and plans between various parts of an organization. Good and effective […]
#7
How Business Works
Every type of business has to choose an ownership structure. Although there are variations globally, most countries offer similar types of legal entities, from a single- person private enterprise to a massive organization trading on a stock exchange. There are three key considerations: how big the venture is expected to grow; the complexity […]
#8
The Essential Manager's Handbook
The step up to a managerial role can be an exciting, but daunting, new challenge. Suddenly, you are responsible for making sure your team is working together, achieving results, and that overall your department is running smoothly. There is no single technique to becoming an excellent manager, but the Essential Manager's Handbook provides […]
#9
Operations Management
Operations Management is important, exciting, challenging, and everywhere your look! Important, because it's concerned with creating all of the products and services upon which we depend. Exciting, because it's at the centre of so many of the changes affecting the world of business. Challenging, because the solutions that we find need to work […]
#10
Where Are the Customers Yachts
In 1940 Fred Schwed, a stockbroker whose father had lost everything as a short seller on Wall Street during the Roaring Twenties, published this timeless classic on how the stock market really works. Schwed, a pleasure-loving, cultured man who had been expelled from Princeton University in his final year for entertaining a lady […]
Best books for entrepreneurs
#11
Corporate Finance 11th Edition
Corporate Finance, Eleventh Edition This book has been written for the introductory courses in corporate finance at the MBA level and for the intermediate courses in many undergraduate programs. Some instructors will find our text appropriate for the introductory course at the undergraduate level as well.
#12
ISE International Business: Competing in the Global Marketplace
The 13th edition provides a complete solution that is relevant (timely, comprehensive), practical (focus on applications of concepts), integrated (integrated progression of topics) and the most up-to-date on the market. Available with Connect: Our highly reliable homework and learning management solution that embeds learning science and award-willing adaptive tools to improve student results.
#13
Winning: The Unforgiving Race to Greatness
Winning: The Unforgiving Race to Greatness (Tim Grover Winning Series) From the elite performance coach who wrote the international bestseller Relentless and whose clients included Michael Jordan, Kobe Bryant, and Dwyane Wade, comes this brutally honest formula for winning in business, sports, or any arena where the battle is relentless.
#14
Your Next Five Moves: Master the Art of Business Strategy
From the creator of Valuetainment, the number one YouTube channel for entrepreneurs, comes a practical and effective guide for thinking more clearly and achieving your most audacious business goals. Both successful entrepreneurs and chess grandmasters have the vision to look at the pieces in front of them and anticipate their next five moves. […]
#15
Your Next Five Moves
Your Next Five Moves: Master the Art of Business Strategy (Hardcover / Audio / Kindle). Creator of Valuetainment, the # 1 YouTube channel for entrepreneurs and "one of the most exciting thinkers" (Ray Dalio, Principles author) in business today, provides a practical and effective guide to thinking more clearly and getting the most out […]
#16
Finding the Winning Edge
When those who chronicle the history of the game list the individuals who had the greatest impact on the National Football League, Bill Walsh will clearly be among the names of Halas, Lombardi, Brown, Landry, Noll and Shula. But when you consider who has impacted the game most in terms of those who […]
#17
International GAAP 2020 2021
Generally Accepted Accounting Practice under International Financial Reporting Standards. The content of this book takes into account all accounting standards and other relevant rules issued up to September 2020. Consequently, it covers the IASB's Conceptual Framework for Financial Reporting and authoritative literature listed below. References in the main text of each chapter to […]
#18
Schweser FRM Part I Secret Sauce
This review book is a valuable addition to the study tools of any FRM exam candidate. It offers concise coverage of exam topics to enhance your retention of the FRM curriculum. We suggest that you use this book as a companion to your other, more comprehensive study materials.
#19
We Should All Be Millionaires
We Should All Be Millionaires: A Woman's Guide to Earning More, Building Wealth, and Gaining Economic Power. Are you ready to fill your life with more peace, power and joy? We Should All Be Millionaires details a realistic, achievable and step-by-step path to create the support, trust and plan you need to master […]
#20
THE BUSINESS ANALYST'S HANDBOOK
In my previous life in chemical engineering, I used to carry around Perry's Chemical Engineers' Handbook—a working reference book containing every table and tool the professional might need to refer to in carrying out his or her role. When I began working as a business analyst, I looked for a similar handbook for […]