Innovation for aviation
The new normal has set in motion a sustained urgency to re-imagine how we learn how we engage in teamwork and how to solve real-world problems collaboratively. For the Entrepreneurship and Maker Skills Integrator (MEMSI) the MIT Hong Kong Innovation Nodes flagship hardware systems entrepreneurship program what was originally designed as a two-week residential experience held during Independent Activities Period in Hong Kong shifted gears to hybrid mode.
This hybrid learning format was 'a real experiment for us' says Charlie Sodini the Clarence J. LeBel Professor in Electrical Engineering and faculty director of the Innovation Node. 'The opportunity for online and offline learning enabled the program to receive the largest number of students from MIT and from universities across Hong Kong in its eighth cohort.'
MEMSIs industry theme struck home what many miss: air travel. Hampered by the pandemic the partnership with the Airport Authority of Hong Kong was a unique opportunity to explore new innovations for the airport. During the program students worked with industry mentors and domain experts to create solutions to improve the end-to-end passenger experience optimize business operations and develop digital marketing strategies and revenue streams for the Hong Kong International Airport.
The program leveraged the different Covid-19 protocols across geographic jurisdictions. While makerspace access on campus was off-limits in January MIT students were able to collaborate online shaping the design and development of the physical prototype as they worked with Hong Kong peers able to access the nodes makerspace.
With the flexibility to run sessions online the node brought in more mentors and coaches to support each team. Tapping into the MIT alumni network in Hong Kong the program featured experts across airport airline startup and academic circles to help students deepen their understanding of the industry and how to use data-driven insights to inform their solutions.
Virtual immersion
A key component of MEMSI has historically been the cross-border field trip to visit one of the global centers of hardware innovation Shenzhen China. With travel restrictions in place students in Hong Kong embarked on an eagerly-awaited visit to the Hong Kong International Airport with special access to see ground operations including the e-Security Gate the baggage handling facility and the airport apron. The three-hour tour was recorded on video enabling MIT students to immerse in the experience.  
The on-the-ground footage 'was like getting an insider view of what goes on behind the curtains' says Zahra Kanji a masters student in the Integrated Design and Management program. 'I felt super privileged being able to see the real operations. We saw many problems other airports are still struggling with but Hong Kong International Airport has solved many of them … and yet they continually push to innovate in this environment.'
For first-year student Nicole Stiles the exposure to industry and coming up with ideas in a cross-cultural team were highlights. 'Originally I thought I would learn about prototyping and startups and I did' she says. 'But beyond that I learned about working and collaborating as part of a cross-cultural team. I didnt realize that we would get the chance to collaborate with industry experts and help solve problems under their mentorship. It was so exciting to be part of a team that figured out how to pinpoint a market problem and formulate a solution prototype and pitch in two weeks.' 

Action learning grounded in an industry context through an entrepreneurial lens extends the student academic experience. 'Learning from speakers who talked about their startups research and experience really opened my eyes up to a world beyond a traditional computer science path and Im really glad I got to experience this!' adds Stiles.
Industry collaboration
Responding to the challenge prompts students produced innovative startup ideas for the airport:
Bagfree: a smart locker system bringing convenience and personalized shopping recommendations for passengers while generating customer insights for airports.
Gate Vendor: a smart mobile vending machine curating destination-dependent products for passengers to purchase while waiting at their boarding gate.
Portable Air: an immersive online retail and entertainment experience using virtual reality to engage customers to airport e-commerce as part of the Covid-19 recovery plan.
MoonSHOT: an internet of things-enabled acoustic detection device that reports live hazards such as water puddles to reduce slip-related accidents in airport bathrooms.
TrackMaps: a connected hardware system using iBeacons and low-cost low-power microcontrollers to improve trolley management and tracking to better deploy manpower resources.
GoBot: a pair of robots working in tandem to locate and collect trolleys for stacking and sanitizing.
These ideas were presented onsite at the MEMSI Showcase Day to a panel of judges comprising industry representatives and MIT alumni. With MIT students joining via Zoom and Hong Kong-based team members executing the product demo the event was a truly hybrid experience.
Among the judges was Chris Au Young general manager of smart airport at the Airport Authority of Hong Kong. Commending the students Au Young said 'Thank you all for your hard work your inspiring ideas and your efforts put into the prototypes. Some of the prototypes are really really impressive.'
Devising viable solutions that bring value to the end user is a core tenet of entrepreneurship. Au Young added 'The teams put effort in developing a sustainable business model. Thats critical. And youve opened up the eyes for not only the airport authority but also for other businesses outside of the airport as well.'
For Julian Lee 97 executive director of finance at the Airport Authority of Hong Kong and former president of the MIT Club of Hong Kong there are immense gains to be seen when students and industry work together. 'I was very proud to see the progress that students made and the positive collaboration between MIT Node and the airport having some real genuine solutions that may create impact to the Hong Kong community and for the whole aviation industry' says Lee who lined up the partnership. 'The solutions and prototypes put forward are one of the most mature thoughtful and most impactful that we have seen' he adds.
Just as industry network and resources play a crucial role to the learning process equally important to the success of the program is the commitment and energy brought in by the cohort.
Ultimately 'the most important people that make MEMSI happen is our students' says Sodini. 'At MIT we teach but we also learn from our students.'
Business books: Top Picks
ITIL v4 PDF
Publisher: Axelos
The ITIL v4 Foundation book by AXELOS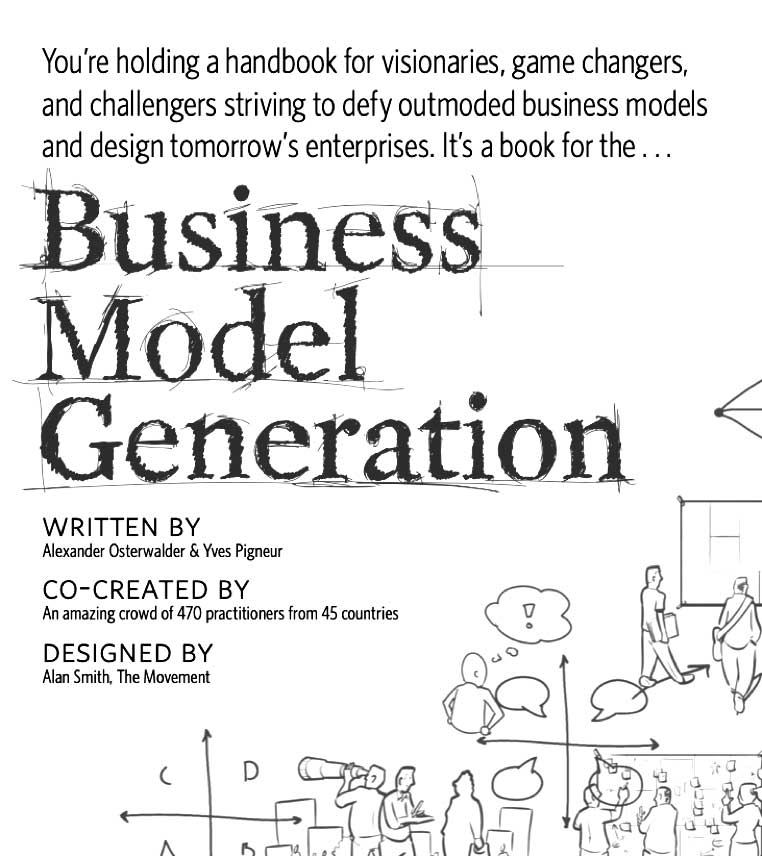 Business Model Generation
By Alexander Osterwalder, Yves Pigneur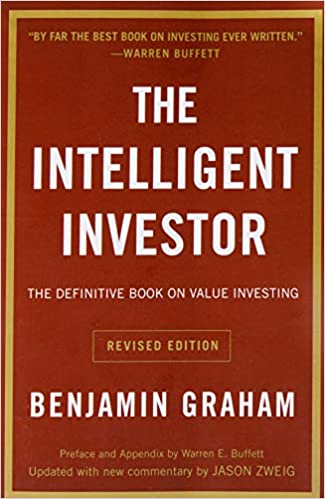 The Intelligent Investor
Publisher: Collins Business Essentials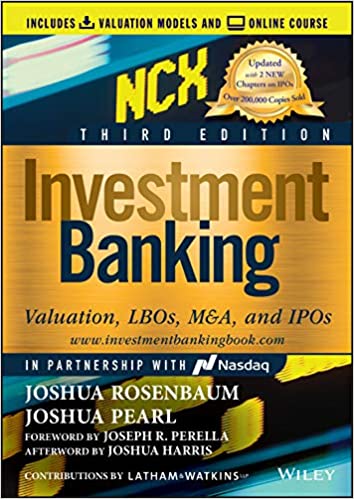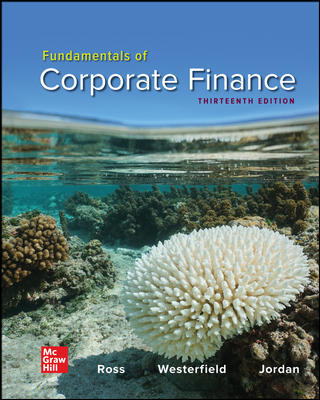 Fundamentals of Corporate Finance
Publisher: Collins Business Essentials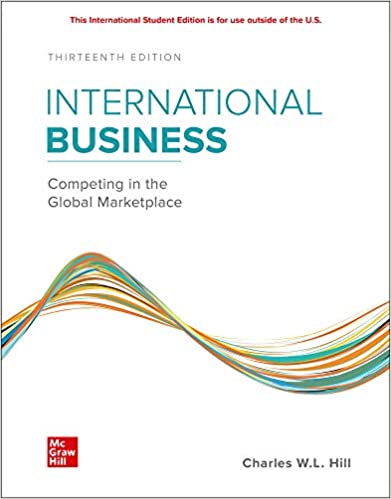 Best Business Management books
#1
ITIL Foundation: 4th edition
The fourth edition of ITIL (IT Infrastructure Library) was presented by Axelos in February 2019. The ITIL v4 (PDF and other versions available) focuses on practical aspects of IT management and provides a holistic approach with emphasize on Agile, DevOps and digital transformation topics.
#2
Money master the game
Like all great adventurers, we'll start by getting oriented for the trip. In chapter 1.4, you'll learn more about the psychology of wealth, what holds us back, and some simple cures. You'll uncover what it is you're really investing for, and unleash the power of the best financial breakthrough strategies. Then, in the […]
#3
The Subtle Art of Not Giving a Fuck
The Subtle Art of Not Giving a F*ck: A Counterintuitive Approach to Living a Good Life. In this generation-defining self-help guide, a superstar blogger cuts through the crap to show us how to stop trying to be "positive" all the time so that we can truly become better, happier people. For decades, we've […]
#4
Read People Like a Book
Read People Like a Book: How to Analyze, Understand, and Predict People's Emotions, Thoughts, Intentions, and Behaviors (How to be More Likable and Charismatic).
#5
Fundamentals of Corporate Finance
Fundamentals of Corporate Finance 13th Edition (International Edition). This book was designed and developed explicitly for a first course in business or corporate finance, for both finance majors and non-majors alike. In terms of background or prerequisites, the book is nearly self- contained, assuming some familiarity with basic algebra and accounting concepts, while […]
#6
The Intelligent Investor
One of the greatest investors of the twentieth century, Benjamin Graham, proposed his philosophy of "value investing" that could protect investors from dramatic errors and teaches them to develop long-term strategies. This approach is exhaustively explained in The Intelligent Investor (PDF download available) book, which remains the stock market bible since its first […]
#7
How Money Works
Money is the oil that keeps the machinery of our world turning. By giving goods and services an easily measured value, money facilitates the billions of transactions that take place every day. Without it, the industry and trade that form the basis of modern economies would grind to a halt and the flow […]
#8
Business Communication
Everyday Business Storytelling: Create, Simplify, and Adapt A Visual Narrative for Any Audience. Communication is one of the basic functions of management in any organization and its importance can hardly be overemphasized. It is a process of transmitting information, ideas, thoughts, opinions and plans between various parts of an organization. Good and effective […]
#9
How Business Works
Every type of business has to choose an ownership structure. Although there are variations globally, most countries offer similar types of legal entities, from a single- person private enterprise to a massive organization trading on a stock exchange. There are three key considerations: how big the venture is expected to grow; the complexity […]
#10
Business Model Generation
It's a book for the Business Model Generation: A Handbook for Visionaries, Game Changers, and Challengers (The Strategyzer series). Business Model Generation book provides practical tools for understanding, designing, and implementing a new business model or revamping an old one, co-created by 470 professionals from 45 countries and now practiced by millions around […]
Best books for entrepreneurs
#11
The Essential Manager's Handbook
The step up to a managerial role can be an exciting, but daunting, new challenge. Suddenly, you are responsible for making sure your team is working together, achieving results, and that overall your department is running smoothly. There is no single technique to becoming an excellent manager, but the Essential Manager's Handbook provides […]
#12
Operations Management
Operations Management is important, exciting, challenging, and everywhere your look! Important, because it's concerned with creating all of the products and services upon which we depend. Exciting, because it's at the centre of so many of the changes affecting the world of business. Challenging, because the solutions that we find need to work […]
#13
Where Are the Customers Yachts
In 1940 Fred Schwed, a stockbroker whose father had lost everything as a short seller on Wall Street during the Roaring Twenties, published this timeless classic on how the stock market really works. Schwed, a pleasure-loving, cultured man who had been expelled from Princeton University in his final year for entertaining a lady […]
#14
Corporate Finance 11th Edition
Corporate Finance, Eleventh Edition This book has been written for the introductory courses in corporate finance at the MBA level and for the intermediate courses in many undergraduate programs. Some instructors will find our text appropriate for the introductory course at the undergraduate level as well.
#15
ISE International Business: Competing in the Global Marketplace
The 13th edition provides a complete solution that is relevant (timely, comprehensive), practical (focus on applications of concepts), integrated (integrated progression of topics) and the most up-to-date on the market. Available with Connect: Our highly reliable homework and learning management solution that embeds learning science and award-willing adaptive tools to improve student results.
#16
Winning: The Unforgiving Race to Greatness
Winning: The Unforgiving Race to Greatness (Tim Grover Winning Series) From the elite performance coach who wrote the international bestseller Relentless and whose clients included Michael Jordan, Kobe Bryant, and Dwyane Wade, comes this brutally honest formula for winning in business, sports, or any arena where the battle is relentless.
#17
Your Next Five Moves: Master the Art of Business Strategy
From the creator of Valuetainment, the number one YouTube channel for entrepreneurs, comes a practical and effective guide for thinking more clearly and achieving your most audacious business goals. Both successful entrepreneurs and chess grandmasters have the vision to look at the pieces in front of them and anticipate their next five moves. […]
#18
Your Next Five Moves
Your Next Five Moves: Master the Art of Business Strategy (Hardcover / Audio / Kindle). Creator of Valuetainment, the # 1 YouTube channel for entrepreneurs and "one of the most exciting thinkers" (Ray Dalio, Principles author) in business today, provides a practical and effective guide to thinking more clearly and getting the most out […]
#19
Finding the Winning Edge
When those who chronicle the history of the game list the individuals who had the greatest impact on the National Football League, Bill Walsh will clearly be among the names of Halas, Lombardi, Brown, Landry, Noll and Shula. But when you consider who has impacted the game most in terms of those who […]
#20
International GAAP 2020 2021
Generally Accepted Accounting Practice under International Financial Reporting Standards. The content of this book takes into account all accounting standards and other relevant rules issued up to September 2020. Consequently, it covers the IASB's Conceptual Framework for Financial Reporting and authoritative literature listed below. References in the main text of each chapter to […]