NFT fever: now it worth as much as traditional art
2022/01/07
Melania Trump's eyes, Chiesa's goals, The Economist's cover: 2021 was their year. And Samsung launches dedicated TVs.
It was March 2021 and an article in Time featured the title ""What are NFTS and why they are revolutionizing the art world". It was the beginning of the year and only a narrow niche of people knew what NFTS were, Non-Fungible tokens, a special type of cryptographic token that represents unique and recognizable digital objects. Now we are at the beginning of 2022 and what time was telling has actually come true. The world of NFTS has shaken the art world. In 2021, art buyers spent almost as much on digital collectibles as on traditional art. As the Financial Times reports at the end of the year it emerged that almost $ 41 billion was spent on NFTS. The market for digital artworks and Collectibles has almost reached the value of the global art market.
See also: best laptop for artists
"This year I've seen the NFT market explode and go from being worth less than a billion to being worth tens of billions," Mason NY.
The NFTS began to invade the art world last March, when the prestigious Christie's auction house beat the gavel to $ 69.3 million for " the Last 5000 Da Da The artist himself was amazed at the value for which his artwork was purchased. Since that time the success of NFTs as contracts of works of art has not stopped. In fact, the two worlds are well linked and NFTS also contribute, in a certain sense, to protecting the art world. Digital tokens in fact function as a contract and through them it is possible to establish who is the owner of the digital object. They are similar to certificates of authenticity and are registered on blockchain, a public digital register and therefore open to everyone and that cannot be modified or tampered with. Tokens in addition to providing proof of ownership of the digital object also guarantee its scarcity and this is why they protect the art world. Usually everything digital can be reproduced endlessly, but with NFTS this is not the case: tokens allow you to distinguish copies from the original and demonstrate, through the blockchain register, who is the owner.
NFTS also protect those who produce art. Digital contracts allow artists to be rewarded with resale Ro rivend Every time a digital work is purchased, artists receive a percentage that is inherent in the contract. Artists who want to sell their work as NFTS must register with the market, then "Coin" digital tokens by uploading and validating their information on a blockchain, which is usually Ethereum, a rival platform of Bitcoin, which is the most used for the purchase of NTFS. Registering and uploading your information to Ethereum usually costs $ 40 to $ 200. At that point artists can then put their works up for sale at auction on an NFT market, similar to EBA.
According to research by Chainalyis, a crypto analysis group, in total, from the beginning of the year and until December 15, $ 40.9 billion has been poured into Ethereum blockchain contracts. The total, as the Financial Times reports, would be even higher if it included NFTS minted on other blockchains, such as Solana, another decentralized finance platform whose success has grown in recent months. For comparison, in 2020 the global art world was worth $ 50.1 billion according to data from UBS E and Art Basel, a figure down 22% from 2019 and 27% from 2018.
A great market for a few
However, chainalis is has also discovered, thanks to its research, that NFTS have introduced a huge number of retail investors to the cryptocurrency world. Small transactions, less than 10 thousand dollars, account for more than 75% of the market. As well as the cryptocurrency market, the NFT market remains dominated by a few large investors. Also according to the same crypto analysis group, between the end of February and November, there were 360 thousand NFT owners who held 2.7 million digital tokens between them. Of these, about 9% held 80% of the market value, according to Chainal.
Some retail investors approach the market as professional dealers-collectors. A well-known NFT investor, known as pranks su on Titteritter, started with a $ 600 investment in 2017 and now finds himself with an NFT portfolio worth over $ 20 million. Pranks rivelato revealed to the Financial Times how his investments work. The trader invests in projects of a different nature " " some of which have a higher daily trading volume and others that have a more niche appeal," he explained. Pranks dichiarato stated then that he also has some specific works that he "intends to retain as long-term investments""
One fact to point out, however, is that until now, as analyzed by the blockchain research platform Nansen, most new NFT collectors on the secondary market have yet to recover the costs of their purchases.
To the already obvious difficulties of minor investors are also added some benefits enjoyed by large collectors. In fact, in recent times, NFTS linked to the most famous works have increased significantly in price.
In short, the world of NFTs linked to works of art, despite several protections, is still plagued by fraud, scams, as well as market manipulation. This is mainly because the real identities of buyers and sellers registered on the blockchain are difficult, if not impossible, to discover. Nansen's analysis found $ 2 million of suspicious activity in the CR collezioniptopunk and Bored Ape collections in 30 days, from mid-November through mid-December. Some NFTS, for example, were sold at a 95% discount to the average selling price, due to errors by buyers and sellers, tax transfers or other scams that take advantage of unqualified users.
Some researchers explain that another risk of the art-related NFT market is that it is inflated by "ash Theash trade can be made for example to artificially increase the trading volume, giving the impression that the instrument is more in demand than it actually is. And that's just what often happens. "You can buy and sell an NFT on a public platform and make it look like there is a lot of interest in the work, when in reality it is only you who decide to raise the price," R. " This can also happen in the world of traditional art, "he added, " But in that case, if an investor who wants to manipulate the market delivers a work of art to Sotheb s A very expensive deal".
Not just works of art: everything can become NFT
Risk or not, the art-related NFT market is maturing. And indeed it went in part, to fill that void in the commercialization of traditional art aggravated by the pandemic. The push of online collectors has allowed to restore lifeblood to the entire sector. The artists themselves feel that they can bet on such digital contracts in order to collect Ro Ro An up-and-coming artist, twenty-year-oldaz Azmine Bokins Once the non-fungible tokens were discovered " "BLACKSNEAKERS" - this is the name of the artist on Theeb
Those who believe in the NFT market know that they could soon come to designate any type of virtual asset. Whether it's clothes for digital avatars or art. And they will be even more useful as they Power e-commerce in the Metaverse, a persistent digital space that never goes offline, where people freely enter and exit it. A reality that continues to exist independently. And where then NFTS will help customize their virtual existence. If we stop at what they are now, we can still say that NFTS have gone beyond the art world. The success of digital tokens began with the sale of the digital work "the Last 5000 Da Da But in this year sportsmen, musicians, politicians have approached the NTF world. The NBA, the US Basketball League, has created its own NFT market for buying, selling and exchanging video highlights of its players, called NBA Top Shot. About two months ago the economic newspaper "The Economist" had even put up for sale as NFT a cover created precisely to explain to readers what digital tokens are.
But even Melania Trump, and First First lad Usa of the Usa, just these days decided to sell her cobalt blue eyes in the form of non-fungible tokens. The watercolor will be available for purchase until January 31. It is called 'Melania's Vision ' and is a creation by French artist Marc-Antoine Coulon. It costs about $ 175, depending on market variations. "I am proud to announce my new NFT project that represents my passion for the arts and will support my ongoing commitment to children through my 'Be Best' initiative," E lad
And then there is the English singer-songwriter Ozz OS Osbourne, who has announced his first collection of 9,666 NFT bats (that is, bats) named cr cr The presale is open on the Discord channel. The collection is inspired by the famous episode in which the then Black Sabbath singer, during a solo concert held on January 20, 1982 at the Veterans Memorial Auditorium in Des Moines, with a bite detached the head of a dead bat thrown on stage by a fan. These Crtptobatz will be able to "bite and mutate" other collections of tokens, combining characteristics of different tokens and thus creating other NTFS called MutantBatz. Each Crtptobatz will only be able to bite NFTS from selected collections. "I had been trying to get into the world of NFTs for a while and I decided to create my own collection," said the artist. "Cr crptobatz is a crazy project for NFT fans and collectors. The design is a tribute to one of the most iconic moments of my life on stage, it is an opportunity to buy a piece of history. I love them" " the artist added.
NFTS have also invaded the world of technology. Samsung has launched a new platform with which it brings NFT content on board its latest Smart TVs. Called "Nft Aggregation Platform", the gallery with online store will be available soon for the range of MicroLED, Neo Qled and the Frame of the Korean group. On these, it will be possible to navigate through the main sites that offer NFT and add the works to your personal collection, which will be the background to the televisions, when not used, thanks to the artistic features that distinguish the three model families.
Digital tokens have also conquered our home. The player of the Federico Uventus and the national team Federico Chiesa was one of the first players to launch his NFT. He did this in collaboration with the Kreation platform, built on the Solana blockchain. The NFT is a rare collector's item designed by Chiesa and inspired by his experiences and the victory of the recent European Championship. It was auctioned on Kreation on December 29, 2021 at 15:00 and the auction will end on January 12, 2022. "I have been following NFTS for a long time and have been fascinated by the explosion of this market. So when Kreation offered me this special opportunity to become one of the first players in the world to release my NFTS, of course, I was happy to venture into this collaboration," Chiesa explained. The winning bid and the 4 closest bids will receive the Azzurri's Euro 2020 championship shirt signed by Chiesa.
Michael Zippo
https://linkedin.com/in/michael-zippo-9136441b1
info@e-book.business
Sources: The Economist, HuffPost
Business books: Top Picks
ITIL v4 PDF
Publisher: Axelos
The ITIL v4 Foundation book by AXELOS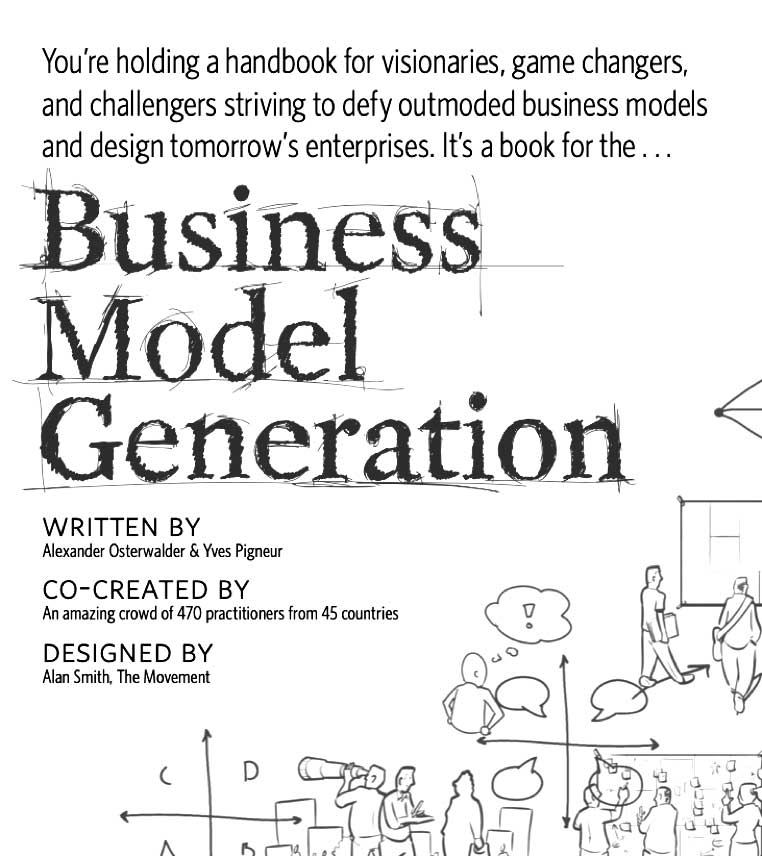 Business Model Generation
By Alexander Osterwalder, Yves Pigneur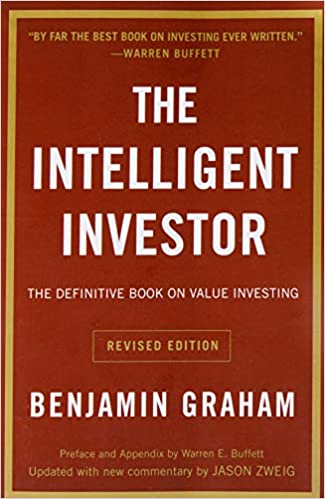 The Intelligent Investor
Publisher: Collins Business Essentials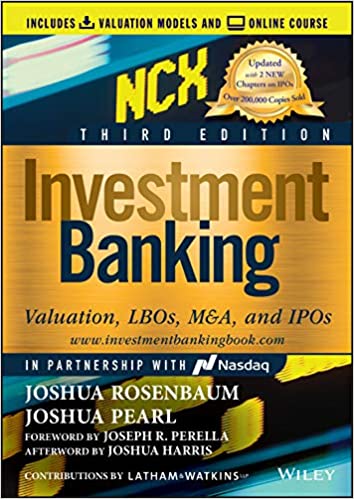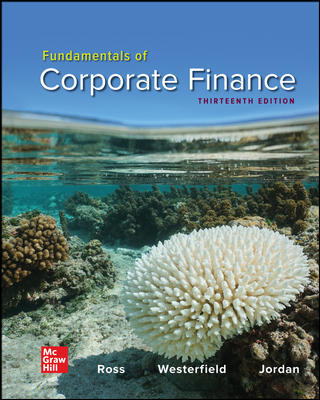 Fundamentals of Corporate Finance
Publisher: Collins Business Essentials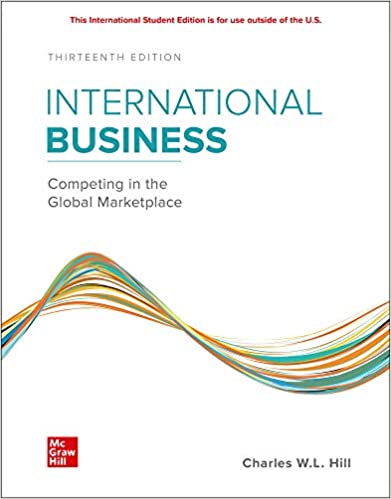 Best Business Management books
#1
ITIL Foundation: 4th edition
The fourth edition of ITIL (IT Infrastructure Library) was presented by Axelos in February 2019. The ITIL v4 (PDF and other versions available) focuses on practical aspects of IT management and provides a holistic approach with emphasize on Agile, DevOps and digital transformation topics.
#2
The Subtle Art of Not Giving a Fuck
The Subtle Art of Not Giving a F*ck: A Counterintuitive Approach to Living a Good Life. In this generation-defining self-help guide, a superstar blogger cuts through the crap to show us how to stop trying to be "positive" all the time so that we can truly become better, happier people. For decades, we've […]
#3
Read People Like a Book
Read People Like a Book: How to Analyze, Understand, and Predict People's Emotions, Thoughts, Intentions, and Behaviors (How to be More Likable and Charismatic).
#4
The Intelligent Investor
One of the greatest investors of the twentieth century, Benjamin Graham, proposed his philosophy of "value investing" that could protect investors from dramatic errors and teaches them to develop long-term strategies. This approach is exhaustively explained in The Intelligent Investor (PDF download available) book, which remains the stock market bible since its first […]
#5
How Money Works
Money is the oil that keeps the machinery of our world turning. By giving goods and services an easily measured value, money facilitates the billions of transactions that take place every day. Without it, the industry and trade that form the basis of modern economies would grind to a halt and the flow […]
#6
Business Communication
Everyday Business Storytelling: Create, Simplify, and Adapt A Visual Narrative for Any Audience. Communication is one of the basic functions of management in any organization and its importance can hardly be overemphasized. It is a process of transmitting information, ideas, thoughts, opinions and plans between various parts of an organization. Good and effective […]
#7
How Business Works
Every type of business has to choose an ownership structure. Although there are variations globally, most countries offer similar types of legal entities, from a single- person private enterprise to a massive organization trading on a stock exchange. There are three key considerations: how big the venture is expected to grow; the complexity […]
#8
The Essential Manager's Handbook
The step up to a managerial role can be an exciting, but daunting, new challenge. Suddenly, you are responsible for making sure your team is working together, achieving results, and that overall your department is running smoothly. There is no single technique to becoming an excellent manager, but the Essential Manager's Handbook provides […]
#9
Operations Management
Operations Management is important, exciting, challenging, and everywhere your look! Important, because it's concerned with creating all of the products and services upon which we depend. Exciting, because it's at the centre of so many of the changes affecting the world of business. Challenging, because the solutions that we find need to work […]
#10
Where Are the Customers Yachts
In 1940 Fred Schwed, a stockbroker whose father had lost everything as a short seller on Wall Street during the Roaring Twenties, published this timeless classic on how the stock market really works. Schwed, a pleasure-loving, cultured man who had been expelled from Princeton University in his final year for entertaining a lady […]
Best books for entrepreneurs
#11
Corporate Finance 11th Edition
Corporate Finance, Eleventh Edition This book has been written for the introductory courses in corporate finance at the MBA level and for the intermediate courses in many undergraduate programs. Some instructors will find our text appropriate for the introductory course at the undergraduate level as well.
#12
ISE International Business: Competing in the Global Marketplace
The 13th edition provides a complete solution that is relevant (timely, comprehensive), practical (focus on applications of concepts), integrated (integrated progression of topics) and the most up-to-date on the market. Available with Connect: Our highly reliable homework and learning management solution that embeds learning science and award-willing adaptive tools to improve student results.
#13
Winning: The Unforgiving Race to Greatness
Winning: The Unforgiving Race to Greatness (Tim Grover Winning Series) From the elite performance coach who wrote the international bestseller Relentless and whose clients included Michael Jordan, Kobe Bryant, and Dwyane Wade, comes this brutally honest formula for winning in business, sports, or any arena where the battle is relentless.
#14
Your Next Five Moves: Master the Art of Business Strategy
From the creator of Valuetainment, the number one YouTube channel for entrepreneurs, comes a practical and effective guide for thinking more clearly and achieving your most audacious business goals. Both successful entrepreneurs and chess grandmasters have the vision to look at the pieces in front of them and anticipate their next five moves. […]
#15
Your Next Five Moves
Your Next Five Moves: Master the Art of Business Strategy (Hardcover / Audio / Kindle). Creator of Valuetainment, the # 1 YouTube channel for entrepreneurs and "one of the most exciting thinkers" (Ray Dalio, Principles author) in business today, provides a practical and effective guide to thinking more clearly and getting the most out […]
#16
Finding the Winning Edge
When those who chronicle the history of the game list the individuals who had the greatest impact on the National Football League, Bill Walsh will clearly be among the names of Halas, Lombardi, Brown, Landry, Noll and Shula. But when you consider who has impacted the game most in terms of those who […]
#17
International GAAP 2020 2021
Generally Accepted Accounting Practice under International Financial Reporting Standards. The content of this book takes into account all accounting standards and other relevant rules issued up to September 2020. Consequently, it covers the IASB's Conceptual Framework for Financial Reporting and authoritative literature listed below. References in the main text of each chapter to […]
#18
Schweser FRM Part I Secret Sauce
This review book is a valuable addition to the study tools of any FRM exam candidate. It offers concise coverage of exam topics to enhance your retention of the FRM curriculum. We suggest that you use this book as a companion to your other, more comprehensive study materials.
#19
We Should All Be Millionaires
We Should All Be Millionaires: A Woman's Guide to Earning More, Building Wealth, and Gaining Economic Power. Are you ready to fill your life with more peace, power and joy? We Should All Be Millionaires details a realistic, achievable and step-by-step path to create the support, trust and plan you need to master […]
#20
THE BUSINESS ANALYST'S HANDBOOK
In my previous life in chemical engineering, I used to carry around Perry's Chemical Engineers' Handbook—a working reference book containing every table and tool the professional might need to refer to in carrying out his or her role. When I began working as a business analyst, I looked for a similar handbook for […]